Please note the *CLOSING times* for our stores on
the July 4th holiday:
Madera CLOSED Monday, July 4th and Tuesday, July 5th
Merced: CLOSED Friday, July 1st and Monday, July 4th
Metro (Fresno): CLOSED Friday, July 1st and Monday, July 4th
Programs
ALL_BRANDS
ALL_PRODUCTS
Sizing Info
Metro Uniform, Madera
17035 Road 26, Suite G
Madera, CA 93638
Phone: (559) 661-0777
Toll Free: (877) 811-9437
Fax: (559) 661-5779
info@lawuniform.com
Metro Uniform, Fresno
840 N. Blackstone Ave
Fresno, CA 93701
Phone: 559-264-7770
Metro Uniform, Merced
637 W. Main St
Merced, CA 95340
Phone: 209-384-0077
We are a Certified Small Business with the State of California.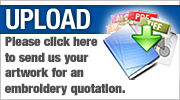 Terms and Conditions
The following agreement ("Agreement") sets forth the terms and conditions on which Metro Uniform ("Metro Uniform", "We", "Our" or "Us") offers your company (also referred to as "You" and "Your") access to this Internet web site (the "Site") to purchase We products through the Site and have them shipped to You. Any reference to "use" of the site shall include use of the site, related services, and purchases made hereunder. By using this web site, You indicate that as an authorized representative of Your company, You have read, understand and agree to be bound by the entire Agreement below, as well as all posted operating rules and policies of the Site. Although You may "bookmark" a particular portion of the Site and thereby bypass this Agreement, use of the Site still binds You to the terms. Since We may revise this Agreement at any time, You should visit this page periodically to review the terms of Your use. If You do not agree with any of the terms and conditions herein, click on the "No" button below, and You will be automatically linked back to the We home page.
General Requirements: Use of the Site is limited to entities which are (i) duly organized and validly existing pursuant to the laws in their state or country of incorporation or formation; and (ii) authorized to do business in the state or country in which the We products will be ordered from and the state or country to which they will be shipped.
Your Information: Your information consists of any information You provide to us during the registration and account set-up process ("Your Information"). You represent, warrant and covenant that Your Information is complete and accurate. In the event Your Information changes, You are obligated to update We by providing the information to We Sales and/or Customer Service. We may use Your Information consistent with the way We uses its other customers' information in general. In addition, We may take any action with respect to Your Information that We deem necessary or appropriate in our sole discretion if We believe it may create liability for either of us.
User Access: Upon accepting these terms You will be provided a user ID and password to access the Site (collectively, "Access ID"). Under no circumstances may You transfer, provide, or disclose Your Access ID to any other entity without the express written consent of We. Only Your authorized current employees may use Your Access ID. All use of Your Access ID must be for authorized purposes only in accordance with Section 13. You are responsible for any activity, authorized or unauthorized, on the Site using Your Access ID including but not limited to products purchased, damage caused, intellectual property infringed, and confidential information acquired by unauthorized third parties, excluding activity with Your Access ID initiated by We. To prevent unauthorized access, You are responsible for immediately altering or requesting We disable or revoke any Access ID in the possession an unauthorized user.
Authorization to Verify Information: We reserves the right to (i) verify Your Information and (ii) terminate Your access to and use of the Site temporarily or permanently without cause, notice or liability to You if We, believes in good faith that any of Your Information is inaccurate or incomplete or cannot be verified. We may use a third party to verify Your Information and You agree to hold such party harmless from any liability in connection therewith.
Product Information: Information about products on Our Site is accurate at the time of publication. Some product information is provided to Us by suppliers and vendors. Typographical errors involving pricing, product weight, shipping, etc. may occur from time to time. Any web images and descriptions of Our products shall be understood to be representations only of said products. Variations in the users' computer equipment web browser, or other software may affect your ability to view the Site.
Copyright: You acknowledge that the content, layout, and navigation of the Site, including without limitation text, software, music, sound, photographs, video, graphics or other material contained of the Site (collectively, "Content") is either owned by Us or licensed from third parties and is protected by U. S. and international copyright, trademark, patent and other applicable laws and treaties. The compilation (meaning the collection, arrangement, and assembly) of all content on the Site is the exclusive property of We and protected by U.S. and international copyright laws. All software used on the Site is Our property or provided as licensed software and protected by U.S. and international copyright laws. The content and software on the Site may only be used as a shopping resource. This Agreement does not transfer any right, title, or interest in the Site or the Content to You, other than the right to view the Site and Content for the purpose of purchasing products from Us, and You may not copy, display, reproduce, perform, distribute, modify, transmit, republish, or delete any aspect of the Site or Content, or create derivative works therefrom.
Trademarks: Our trademarks may not be used in connection with any product or service that is not Ours, in any manner that is likely to cause confusion among customers, or in any manner that disparages or discredits We. Other Trademarks on the Site not belonging to We are the property of their respective owners and /or organizations.
Use of Site: The Site or any portion of the Site may not be reproduced, duplicated, copied, sold, resold, or otherwise exploited for any commercial purpose that is not expressly permitted by Us. We reserve the right to refuse service, terminate accounts, and/or cancel orders at Our discretion, including, without limitation, if We believe that member conduct violates applicable law or is harmful to Our interests. Any attempt by any individual, group, organization, or other entity to reproduce, modify, or otherwise affect or damage the Site, its Contents, customers, technology, or transactions will be construed as a malicious and criminal assault upon the assets and resources of Us and will be vigorously prosecuted to the fullest extent of the law.
Web Links: We may display URLs or icons that allow Users to link to other web sites, including, without limitation, sites operated by third parties. Such sites are not endorsed by Us and are for your convenience only. Any content, representations or warranties made on such other web sites are the sole responsibility of the operator of such sites, and We assume no liability, obligation, or responsibility for such content, representations, or warranties.
Right to Modify or Terminate Site: At any time and for any reason without notice or liability, We may suspend or terminate the operation of the Site or modify any aspect of the Site and this Agreement. Such action will not have any effect on orders already placed through the Site, except that if the Site is suspended or operation has been terminated.
Offers to Buy: We will post electronic product catalogues so members can check Our product pricing, purchase Our products, and verify the status of an order on the Site. The posting of Our catalogue or the contents thereof is only an invitation to negotiate with You and shall not be construed as an offer. By clicking on "place order now", You agree that You are submitting a non-revocable legally binding offer, and that Our acceptance of such offer shall create a legally binding contract between You and Us. Notwithstanding the foregoing, We reserve the right to reject any offer You submit for any reason. Taxes as applicable will be determined upon billing based on final unit price and cost of shipping. In addition, Your order may be delayed or canceled if Your Information is incomplete or inaccurate, in which case, We will have no liability to You. Unless otherwise agreed to in writing by both parties, in the following order of priority, transactions hereunder shall be subject to (i) the terms and conditions contained in this Agreement; and (ii) any duly executed and applicable terms and conditions of purchase and sale between You and Us. To the extent there is a conflict, the terms and conditions of the duly executed and applicable terms and conditions of purchase and sale between You and Us shall govern. Any other terms and conditions, such as but not limited to standard purchase order terms and conditions or any other terms and conditions from You or Your company shall not apply to use of the Site.
Risk of Loss: Shipment of the products You purchase is available at a fee, which will be calculated and disclosed to You prior to shipment. Risk of loss and title for such products pass to You upon our delivery to the carrier.
System Integrity: You may not use any technique, device, software, routine or any other action to interfere or attempt to interfere with the proper working of the Site or any transaction being conducted herein. You may not take any action, which imposes an unreasonable or disproportionately large load on our Site or infrastructure. You may share Your Access ID and details with Your company's information technology employees if necessary to correct a computer hardware or software problem at Your company; provided that at all times You treat such information with the same degree of care that Your company uses for its similar information. You hereby represent, warrant and covenant that the sole activity You will undertake while using the Site is to purchase Our products for which Your company intends to and has the ability to pay for and for no other purpose. You may not deeplink to Our catalog or bypass security or encryption processes, or download any information on the Site other than this Agreement, except as may automatically occur during the viewing process (e.g. cache) or as required to complete the "Roundtrip", "OCI" or "Punchout" order process.
Breach: In the event We believe that You are in breach of any of the terms of this Agreement or any policy or procedure set forth on the Site, or that You (or electronic information, viruses and the like coming from Your computers) are adversely affecting the performance or security of the Site or its Contents, or We are unable to verify or authenticate any of Your Information, We may at our sole discretion, without any notice or liability to You and in addition to any remedy We may have at law or equity, (i) issue a warning; and (ii) temporarily suspend or terminate Your use of the Site and any offer You submitted not yet accepted by We.
Limit of Liability: IN NO EVENT SHALL WE BE LIABLE FOR DIRECT DAMAGES IN EXCESS OF THE ACTUAL FEES PAID TO US FOR THE PARTICULAR ORDER GIVING RISE TO SUCH LIABILITY OR FOR LOST PROFITS OR ANY DIRECT, INDIRECT, SPECIAL, INCIDENTAL OR CONSEQUENTIAL DAMAGES (HOWEVER ARISING, INCLUDING NEGLIGENCE), ARISING OUT OF OR IN CONNECTION WITH THIS AGREEMENT AND USE OF THE SITE, EVEN IF YOU ADVISE US OF THE POSSIBILITY OF INCURRING SUCH DAMAGES IN ADVANCE. YOU UNDERSTAND, ACKNOWLEDGE, AND AGREE THAT USE OF THIS SITE IS PROVIDED TO YOU AS A CONVENIENCE, THAT WE PROVIDES OTHER METHODS OF PURCHASING PRODUCTS FROM US, AND THAT THIS LIMITATION OF LIABILITY PROVISION REPRESENTS A FAIR ALLOCATION OF RISK.
No Warranties: YOU EXPRESSLY AGREE THAT USE OF THE SITE IS AT YOUR SOLE RISK AND THE SITE IS PROVIDED ON AN "AS IS" AND "AS AVAILABLE" BASIS. WE MAKES NO REPRESENTATIONS, COVENANTS OR WARRANTIES OF ANY KIND, EXPRESS OR IMPLIED WITH REGARD TO THE USE OR AVAILABILITY OF THE SITE. ADDITIONALLY, WE HEREBY DISCLAIMS AND YOU HEREBY WAIVE ALL WARRANTIES, INCLUDING WITHOUT LIMITATION:

THE IMPLIED WARRANTIES OF MERCHANTABILITY, FITNESS FOR A PARTICULAR PURPOSE, TITLE, AND NON-INFRINGEMENT;
THAT THE SITE OR THE SERVICES WILL MEET YOUR REQUIREMENTS, ALWAYS BE AVAILABLE, ACCESSIBLE, UNINTERRUPTED, TIMELY, SECURE OR OPERATE WITHOUT ERROR;
THAT THE INFORMATION, CONTENT, MATERIALS, PRODUCTS OR PRICES INCLUDED ON THE SITE WILL BE ACCURATE OR AVAILABLE FOR PURCHASE OR SALE AT THE TIME OF DESIRED PURCHASE;
ANY WARRANTY ARISING FROM COURSE OF DEALING OR USAGE OF TRADE; AND
ANY OBLIGATION, LIABILITY, RIGHT, CLAIM OR REMEDY IN TORT, WHETHER OR NOT ARISING FROM THE NEGLIGENCE OF US.

Indemnification: You agree to indemnify and hold Us, our successors, representatives, principals, officers, employees, servants, agents, administrators, attorneys, affiliated corporations, parent corporations, subsidiaries, assigns, and licensees harmless from any claim or demand, including reasonable attorneys' fees, made by any third party due to or arising out of Your use of the Site, any violation of this Agreement or any other policy of We, or any infringement of any intellectual property or other right of any person, by You or any other person using Your User name and password.
General Compliance with Laws: You shall comply with all applicable laws, statutes, ordinances, rules, regulations and treaties regarding Your use of the Site, the Content and the transactions arising therefrom.
Terms and Conditions: All orders, goods and services provided by Us are subject only to the terms and conditions expressly incorporated herein and may be contained in purchase receipts. All such different or additional terms and conditions shall be null and void.
Agency: We is completely independent from You. You agree that use of this Site and purchasing goods hereunder does not constitute an engagement in any agency, partnership, joint venture, employee-employer, franchisor-franchisee or other type of relationship and no such relationship(s) is/are intended nor created by this Agreement or use of the Site.
Jurisdiction: This site is controlled and operated by Us. Your viewing of any materials on this web site constitutes your approval of this Agreement and consent to jurisdiction in courts of competent jurisdiction in Our state, without regard to conflict of law principals, to resolve any interpretations or disputes arising from this Agreement and any conflicts that arise from this site.
Entire Agreement; Amendment: Unless otherwise agreed to in writing between both parties, this Agreement, including any applicable Site terms of use, each of which is incorporated herein for all purposes, constitutes the entire agreement between You and Us with respect to the purchase and sale of goods through this Site and supersedes all prior agreements, whether written or oral. No amendment, change, waiver, or discharge hereof shall be valid unless in writing and signed by an authorized representative of the party against which such change, waiver, or discharge is sought to be enforced.
General: If any provision of this Agreement is held to be invalid or unenforceable, such provision shall be replaced by a binding provision that captures the parties original intent; provided however that if such replacement is not permitted by law, such provision will be struck without replacement and the remaining provisions shall be enforced. Headings are for reference purposes only and in no way define, limit, construe or describe the scope or extent of a section of this Agreement. The failure of We to act with respect to a breach by You or others does not waive its right to act with respect to subsequent or similar breaches. The provisions of Sections 1, 3, 4, 5, 6, 7, 8, 9, 10, 12, 13, 15, 16, 17, 18, 19, 21 and 22 will survive termination of this Agreement.